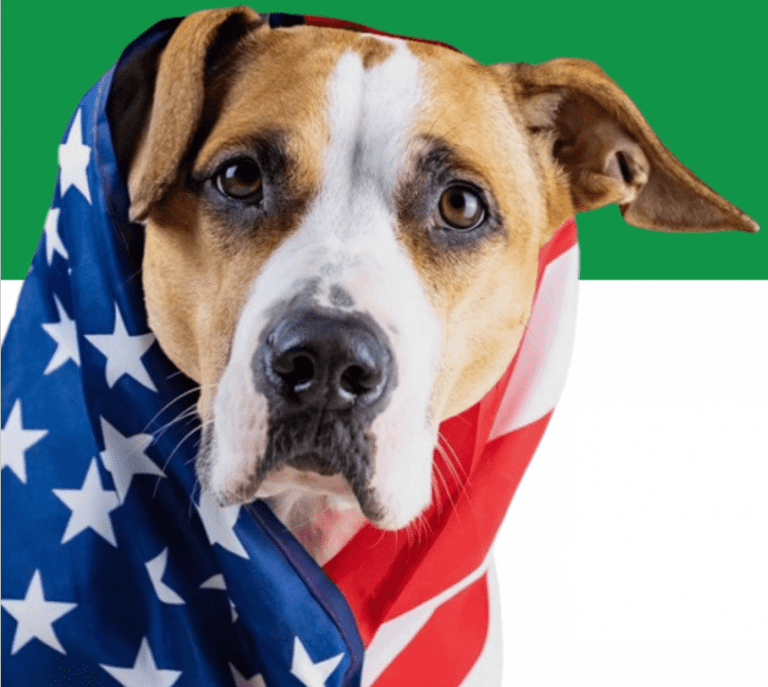 This 4th of July is the time for family, fun, food, and exciting fireworks!
Firework kickoffs can be jarring for pets, causing anxiety in our furry friends. In fact, July 5th is the busiest day of the year for animal shelters, which will fill up quickly with animals who panic and flee the bright lights and loud noises of holiday celebrations.
Make July 4th a pet-riotic holiday!
Follow these steps for a stress-free day for both you and your fur-kids.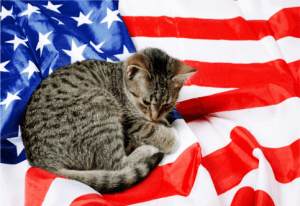 1. Work them out
Be sure to give your pets lots of exercise during the day, so they will be worn out before the loud noises start at night. A nice long run or play session during the daytime will help your pet's overall stress and anxiety levels. Some pets may sleep right through the evening celebrations.
2. Head indoors before the fun begins
Don't wait for the fireworks to be in full swing before taking care of your pet. It's best to bring them indoors or put them in a cozy spot well ahead of the first boom of fireworks.
3. Create a safe space
Confining movement in pets actually has a calming effect on them. Lower the blinds, close the windows and provide a bed or crate where they feel comfortable.
4. Give them CBD
If your pet stresses easily, be sure to give them a few drops of pet-friendly CBD to reduce anxiety and stress. CBD drops may help your pet get the extra dose of relaxation that they need.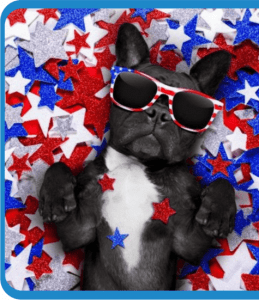 Help relax your pet this 4th of July with CBD!
Independence Day is exciting for us humans, but it can be frightening for some pets. Do them a favor and make sure they're well protected during the holiday weekend. Happy 4th of July!
Special exclusive offer
20% off entire order
Discount code: chill20
Experience the Blue Botanicals Standard