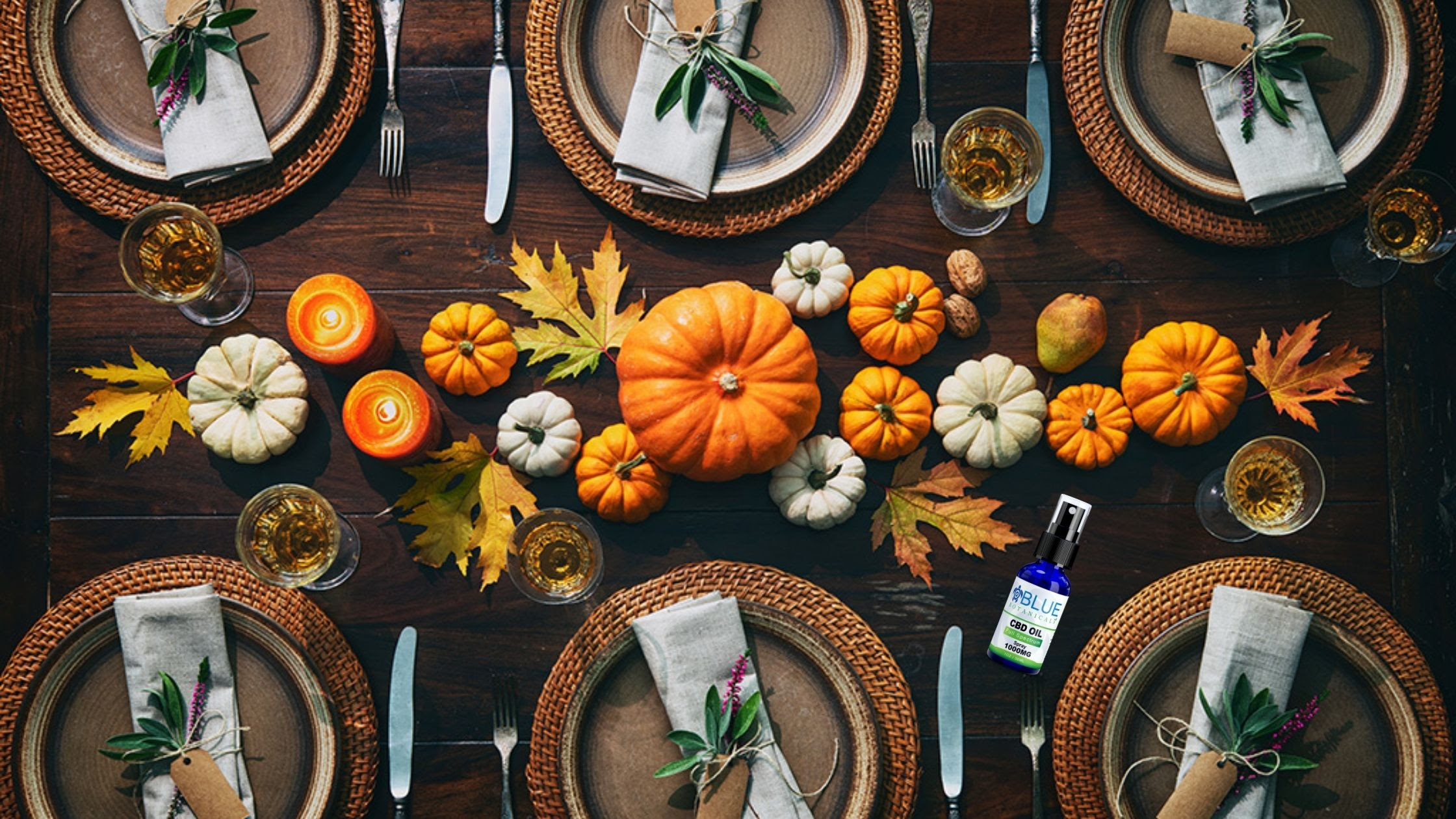 For many the holiday season is a welcome change of pace that brings more time to spend with family and friends, the return of time-honored traditions, and an overall uplifting feeling—all things that are needed now more than ever. Blue Botanicals CBD reminds you of ways to preserve the best parts of the holidays, even if they look a little different this year.
From carving the turkey to caroling to wrapping presents, the end of the year is teeming with beloved activities that help make it such a special time. If 2020 has already put a different spin on celebrating other holidays, these ideas for starting entirely new traditions can help you and your family make the most of this season.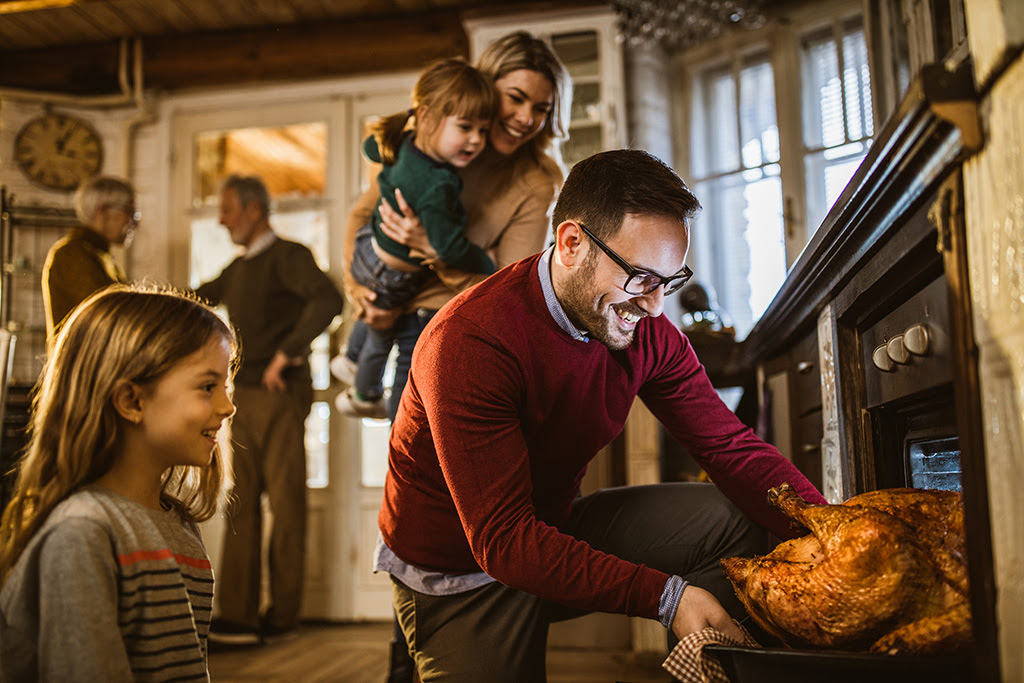 Whether you're planning on hosting the whole family or are preparing for a slightly smaller crowd, this guide for crafting an incredible Thanksgiving table setting will preserve some of the magic and make your dinner feel special—regardless of how many places are set.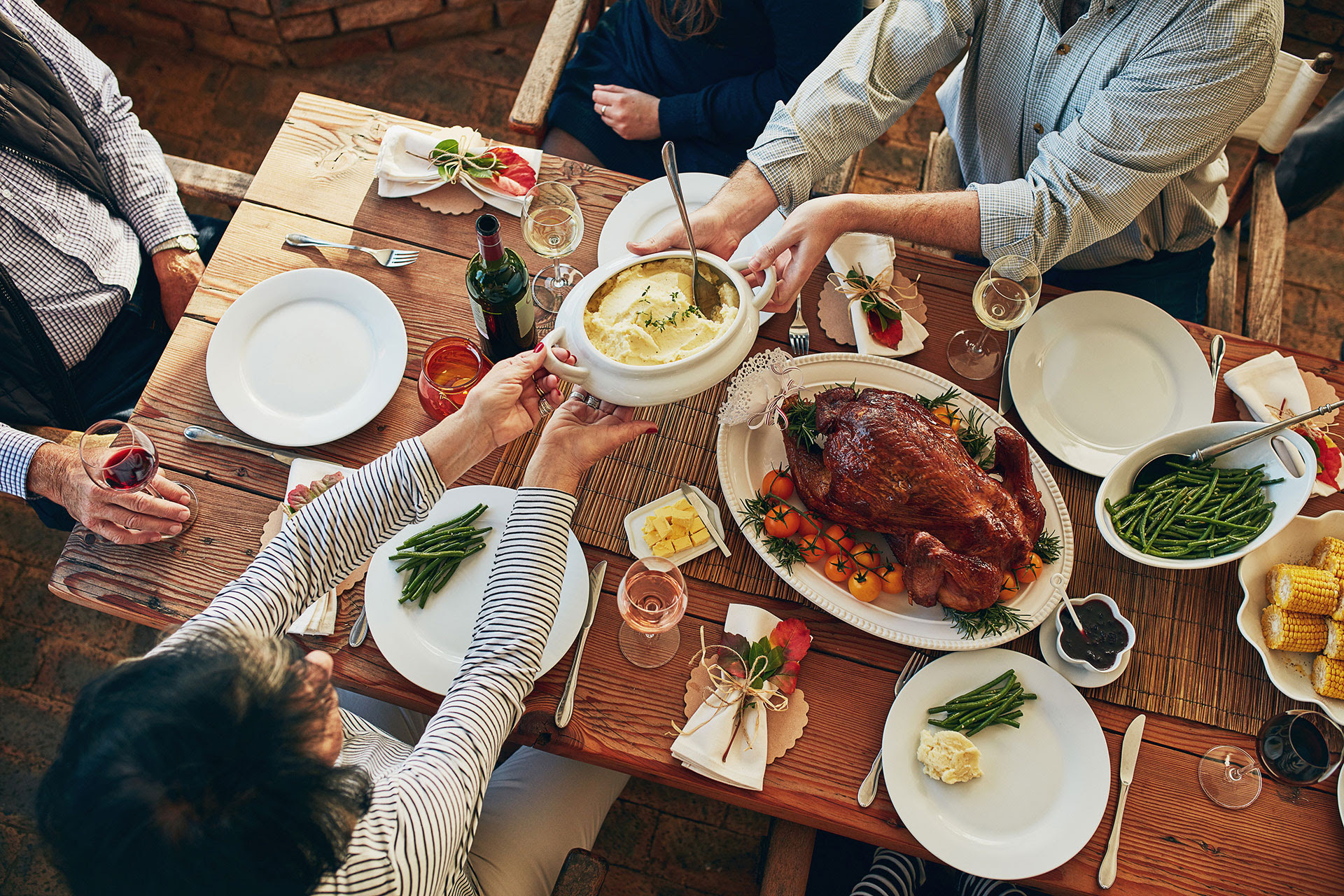 One thing people are always thankful for this time of year are heartfelt conversations with loved ones. But if you can't have them in-person, why not try an old-fashioned method: letter writing? It's personal, intimate, and a great way to stay in touch despite the distance.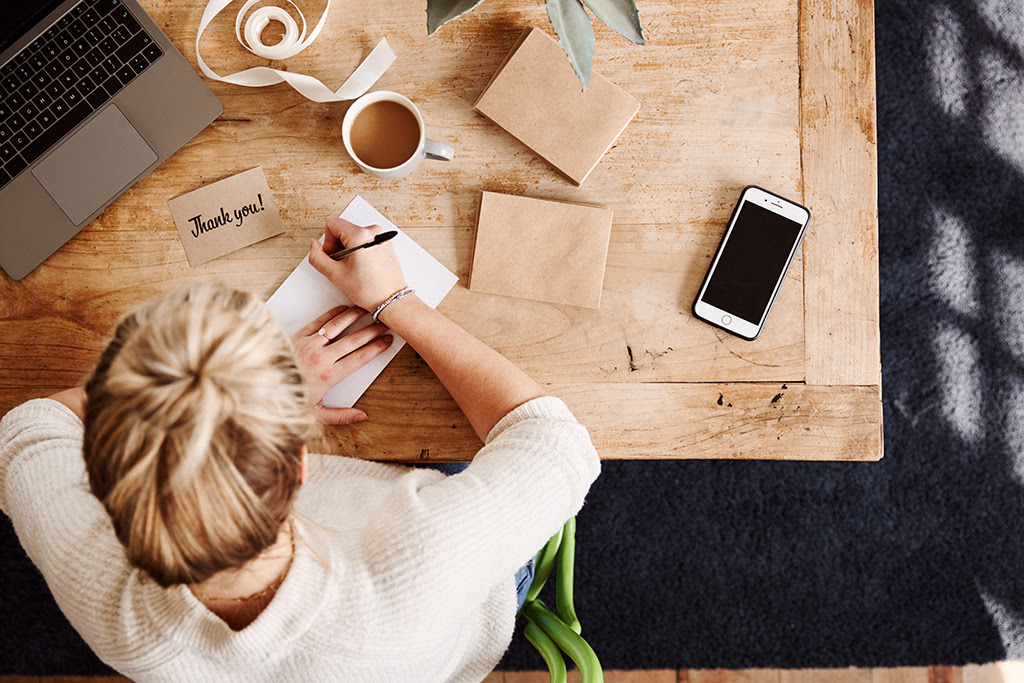 No matter what your holiday season is poised to look like for 2020, may you find a way to celebrate and make this time feel special.
And what's a Thanksgiving table without a plethora of delicious dishes?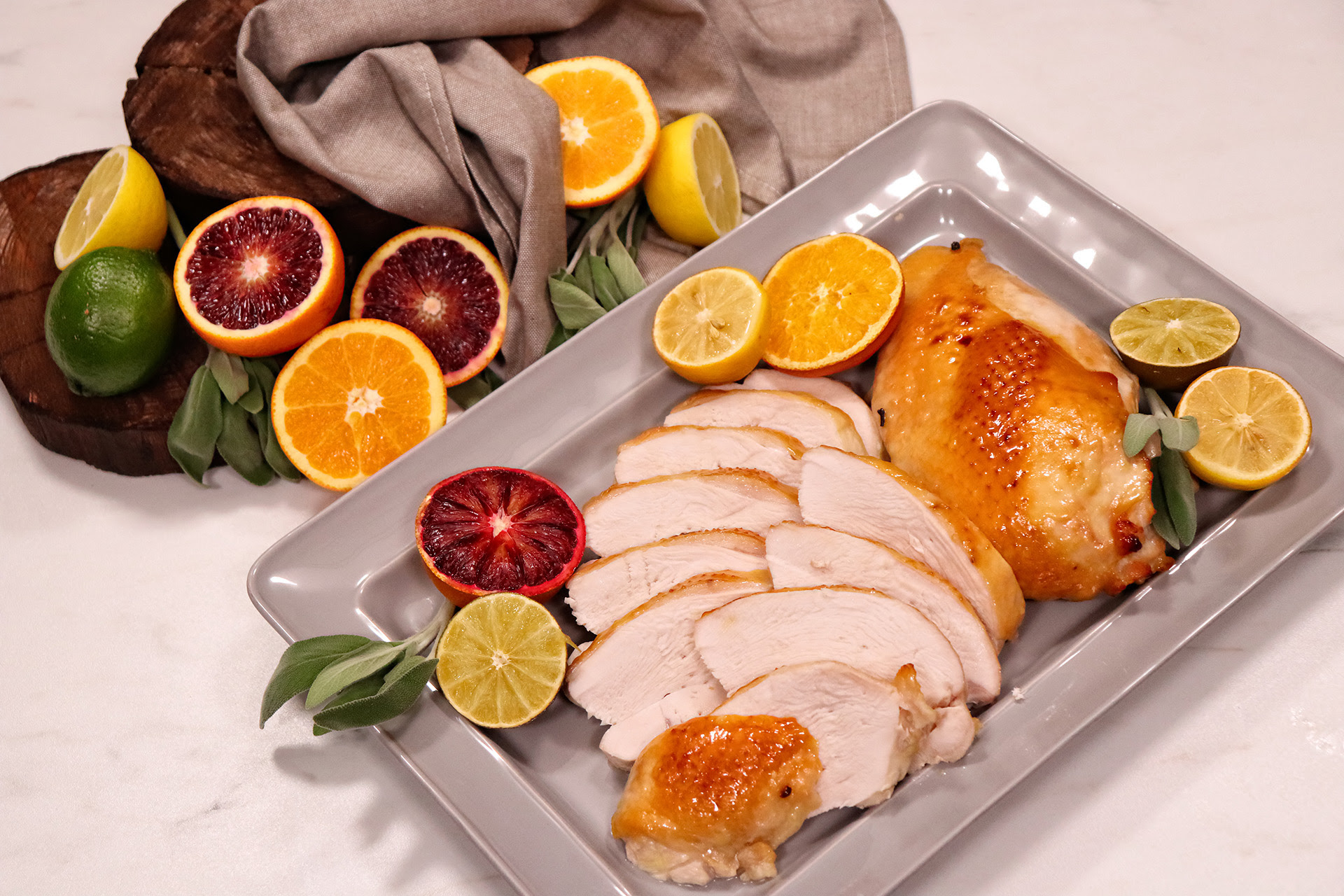 Citrus-Honey and Olive Oil Roast Turkey Breast
For citrus-honey glaze:
½ c. orange juice
½ c. extra-virgin olive oil
2 c. honey
3 tsp. salt
1 tsp. whole cloves
2 bay leaves
1 tsp. black peppercorns
For turkey:
6–8 lb. boneless turkey breasts
1 lemon, halved
1 orange, halved
1 blood orange, halved
1 lime, halved
2 c. turkey or chicken broth
1 bunch sage, for garnish
Preheat oven to 350°F.
In a medium pot over medium-high heat, bring citrus-honey glaze ingredients to a simmer, whisking frequently. Simmer for five minutes, then remove from heat.
Place turkey breasts into a roasting pan, and brush with ¼ cup of the glaze. Arrange citrus around the turkey, and pour the broth into the bottom of the pan. Cover pan with foil, and roast for 20 minutes.
Remove turkey from the oven, and brush with another ¼ cup of the glaze. Cover with foil, return to the oven, and roast for another 20 minutes.
Remove turkey from the oven, and brush with the remainder of the glaze. Increase oven temperature to 425°F, and return the turkey to the oven, uncovered. Roast for 20 minutes or until turkey is golden brown and cooked through.
Let rest for 15 minutes before slicing. Garnish with sage, and serve.
Serves 6–8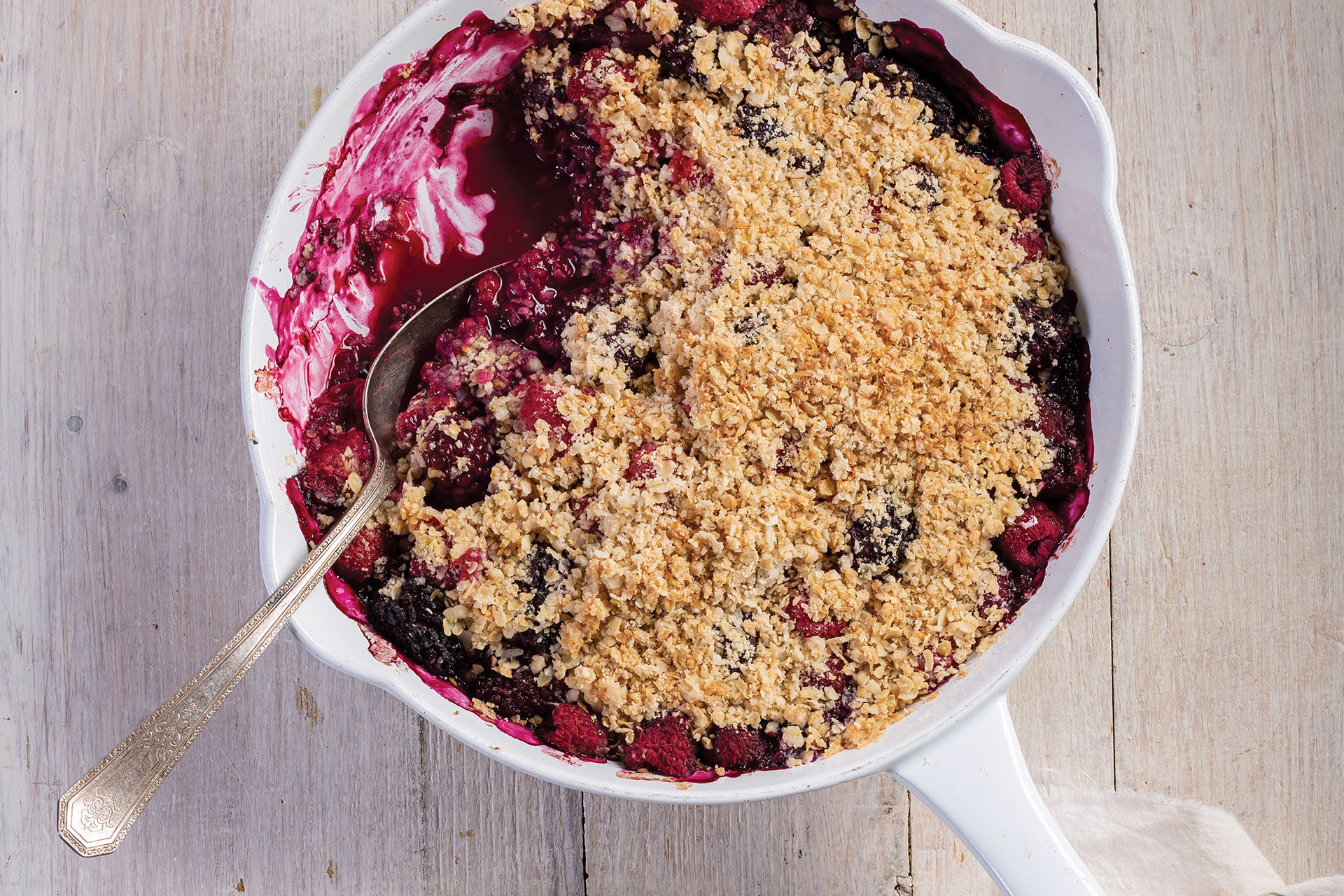 Mixed Berry Coconut Crisp
Ingredients:
6 c. mixed berries, larger berries cut to match the size of the smaller berries
½ c. dark brown sugar or coconut sugar, divided
1½ tbsp. cornstarch
1 tsp. ground cinnamon, divided
½ c. rolled oats
¼ c. unsweetened shredded coconut
¼ c. whole wheat pastry flour
¼ tsp. salt
3 tbsp. virgin coconut oil, melted
Line the middle rack of the oven with a sheet of foil (to prevent any juices from dripping), then preheat the oven to 350°F.
Place the berries in a 10-inch ovenproof skillet. Sprinkle them with ¼ cup of the brown sugar, the cornstarch, and ½ teaspoon of the cinnamon, then toss gently to combine.
Put the oats, shredded coconut, flour, salt, and the remaining ¼ cup of brown sugar and ½ teaspoon of cinnamon into a medium-size bowl and mix to combine. Add the coconut oil and use your fingers to work the mixture together so it is evenly coated.
Sprinkle the topping over the berries and bake until the berries are bubbling and the topping is crisp and nicely browned, 30 to 35 minutes.
Remove from the oven and allow to rest for 15 to 20 minutes before serving in small bowls.
Serves 6–8
Share this delightfully different thanksgiving season with friends and family in whatever way that may be.
Eat, Drink, CBD and be Thankful!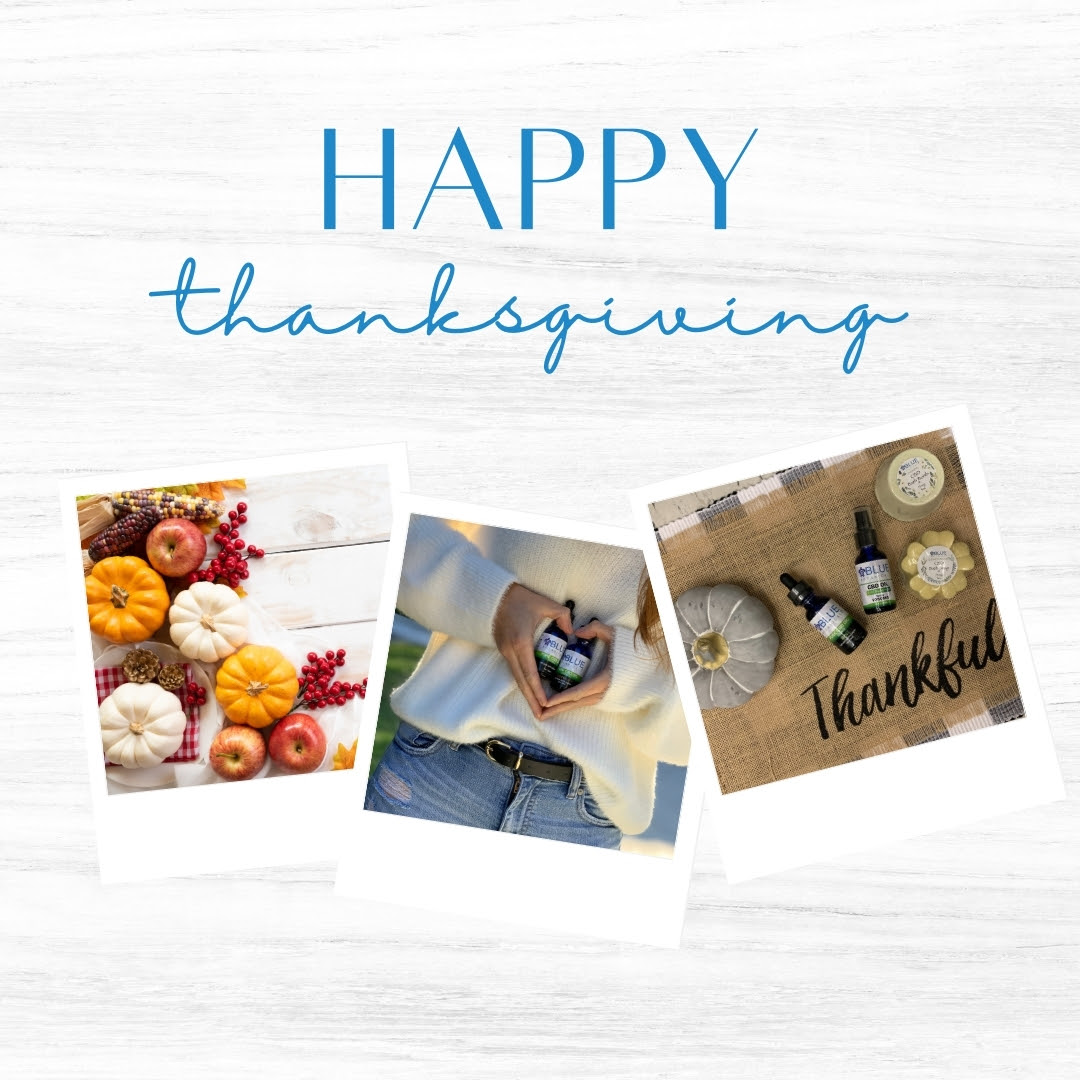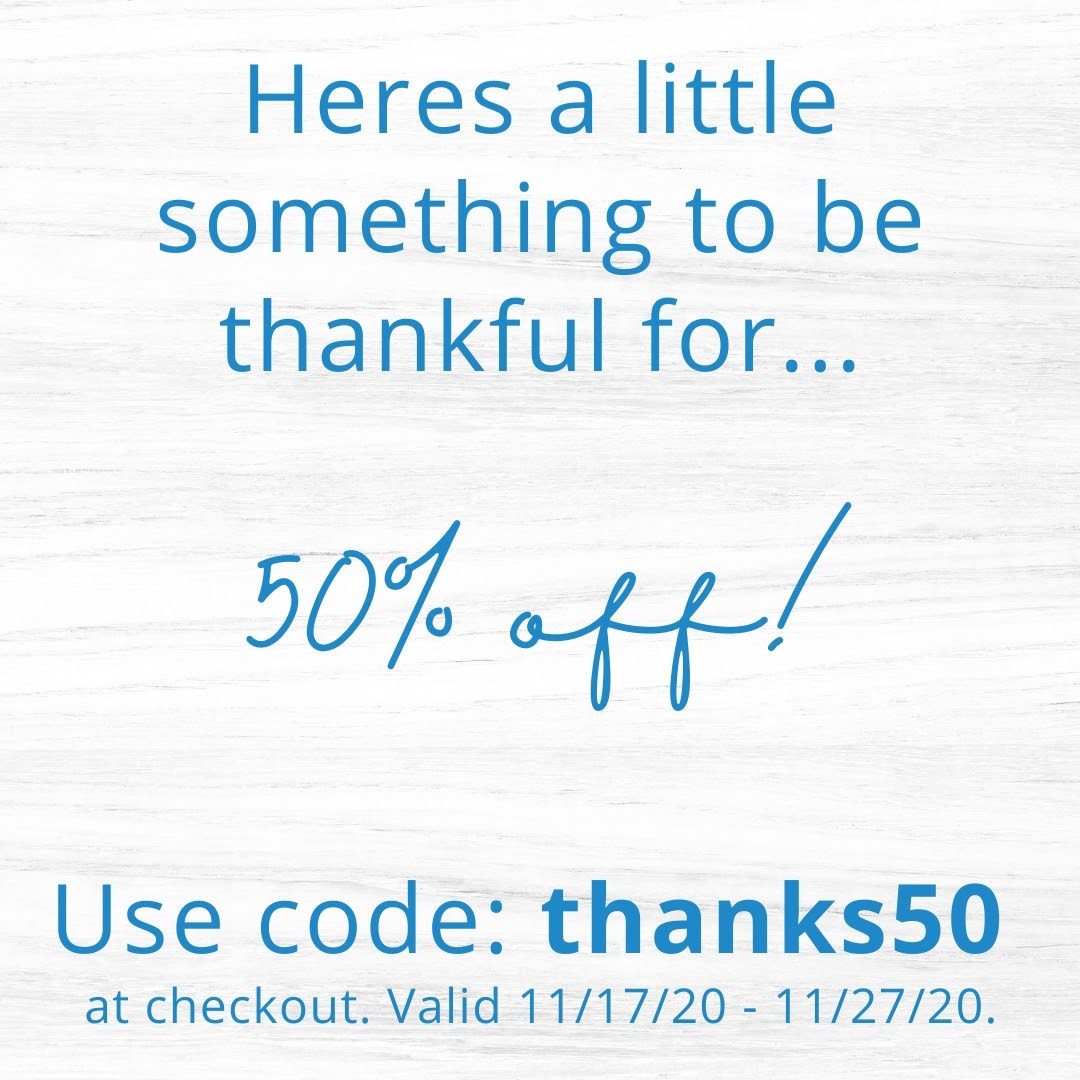 Shop now
Experience the Blue Botanicals Standard